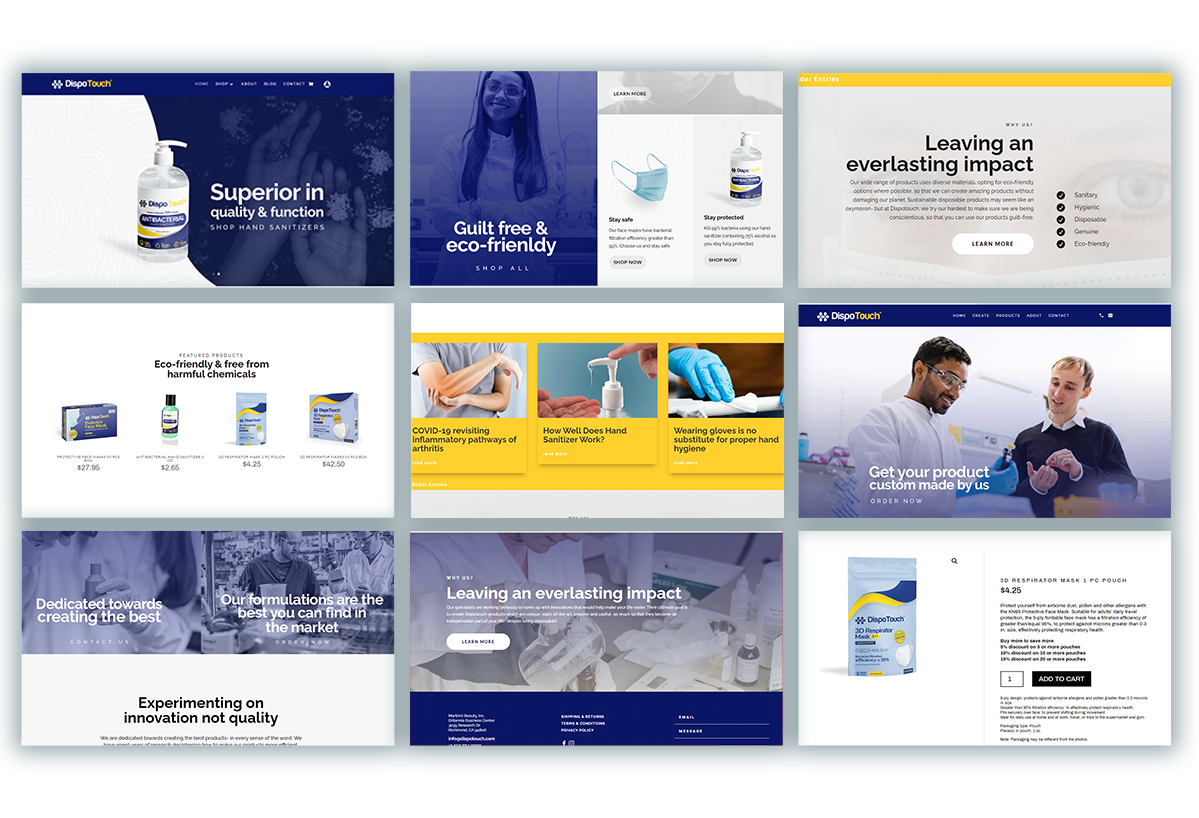 DispoTouch
A line of comprehensive single and multi-use sanitary, health and wellness products that are eco-friendly and safe.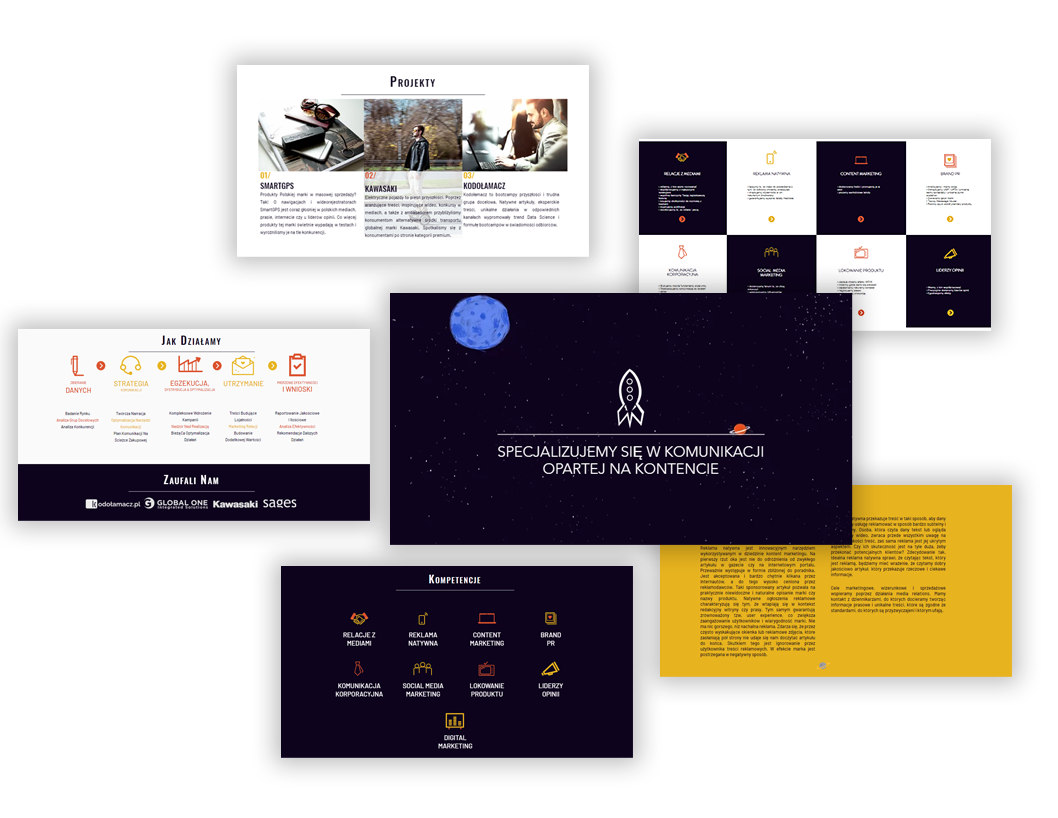 Rocket Science
A Polish company that specializes in communication based on content and has worked for big names like Kawasaki, Sages and more.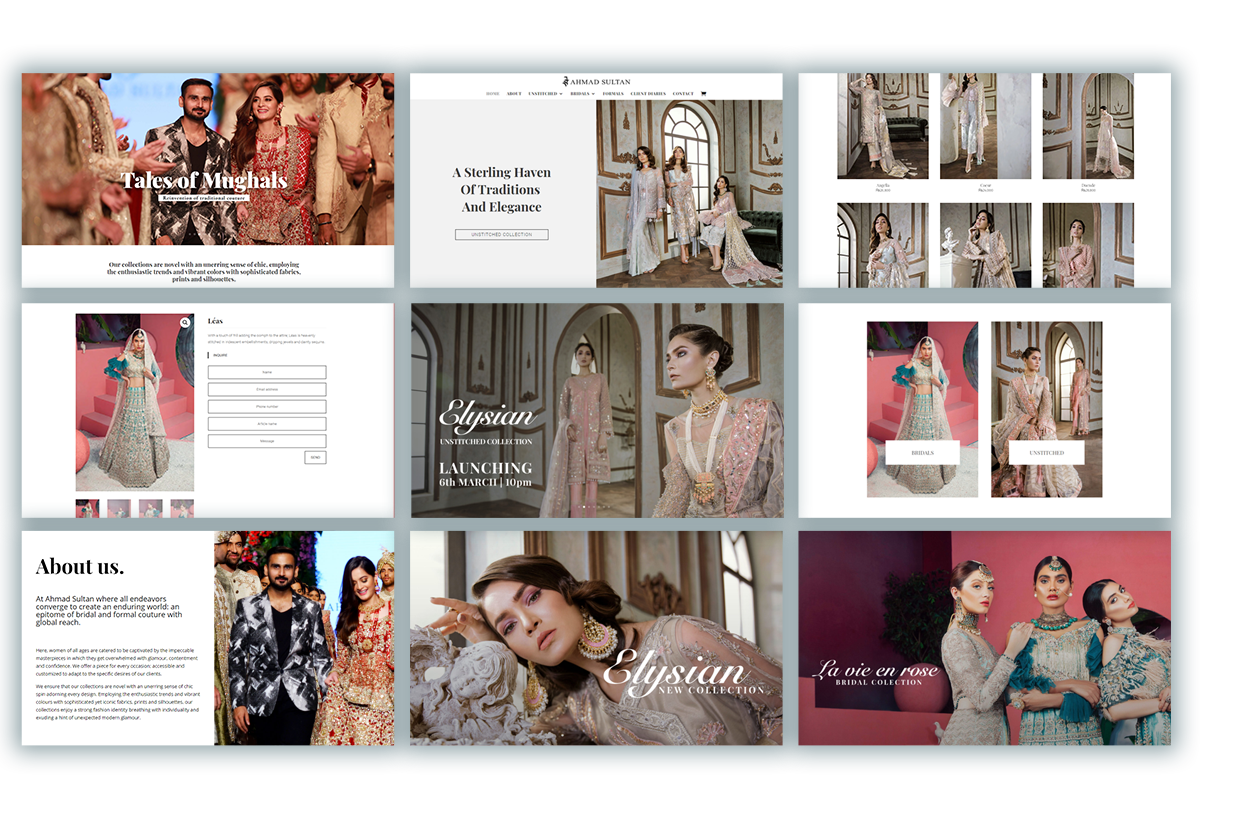 Ahmad Sultan
An epitome of bridal and formal couture with global reach, catering women of all ages.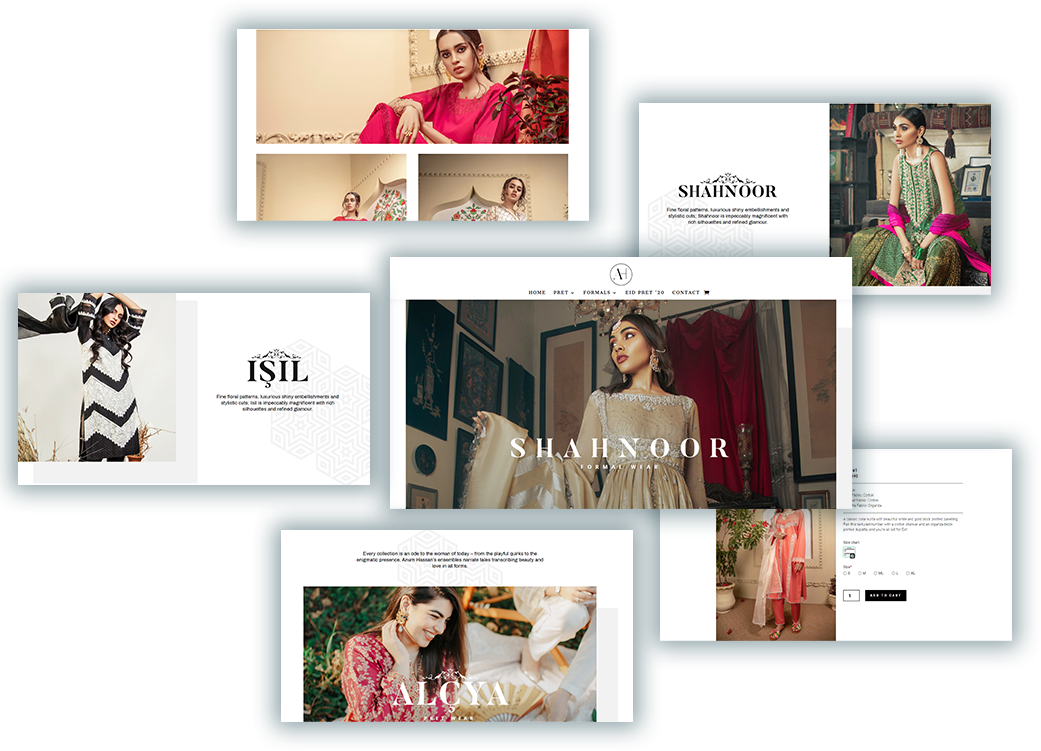 Anum Hassan
The brand centres on indigenous designs, keeping up with international standards of quality, with conscious thought given to every detail.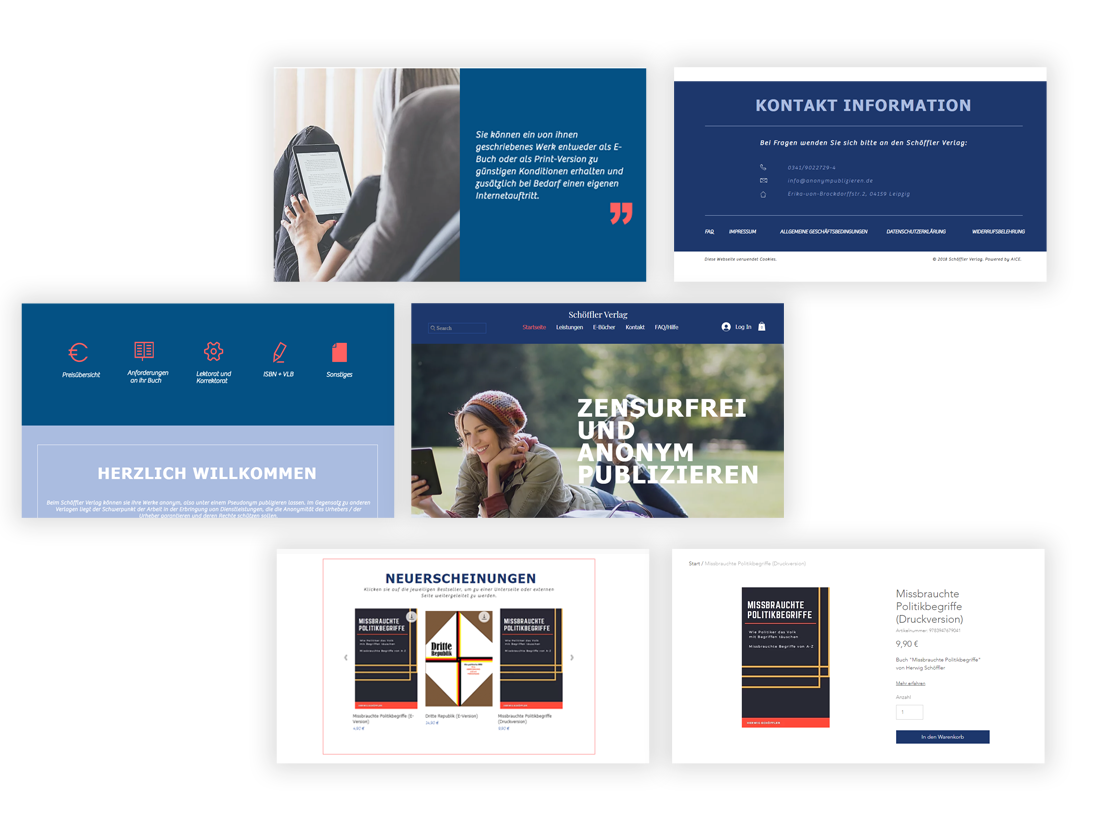 Schöffler Verlag
A German company offering censorship-free and anonymous publishing.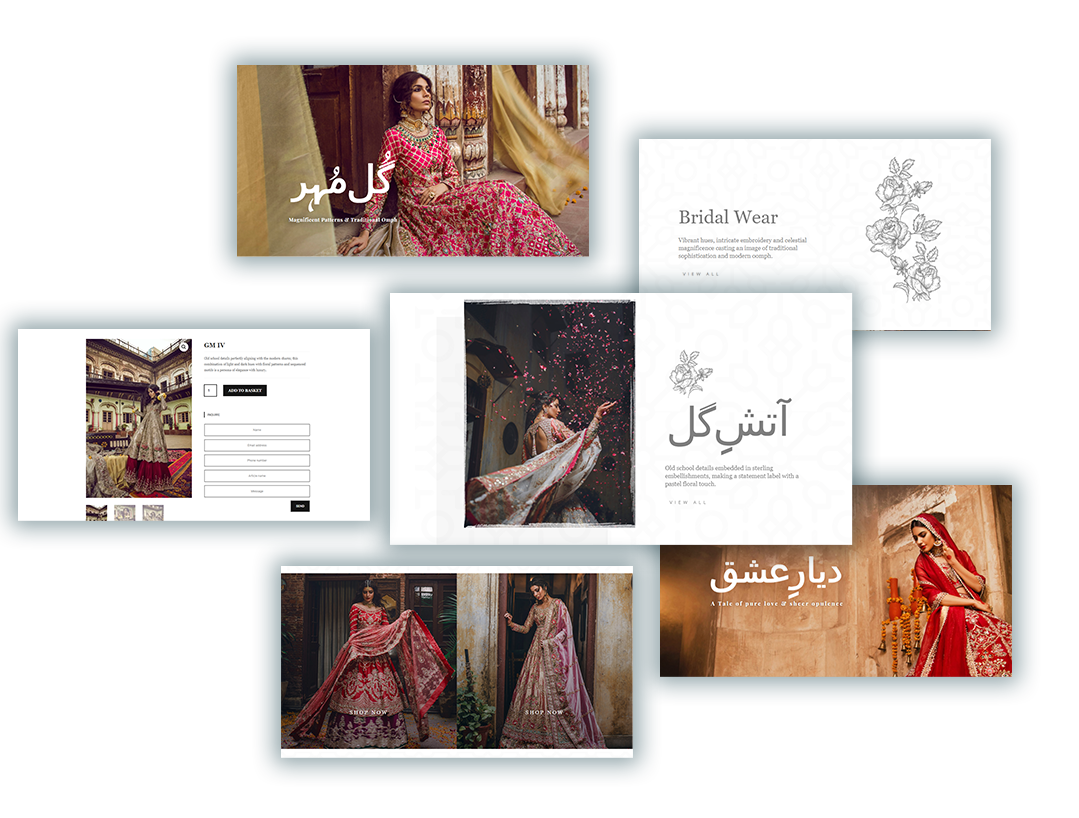 Guzel Luxe
A luxury pret, formal and bridal wear brand that transudes indigenous art work and caters a clientele, spread across the UK, UAE and India.
PAMSM
Established in 2017 to facilitate professional relations, as well as promote the knowledge of achievements of Polish and Polish American physicians and biomedical scientists.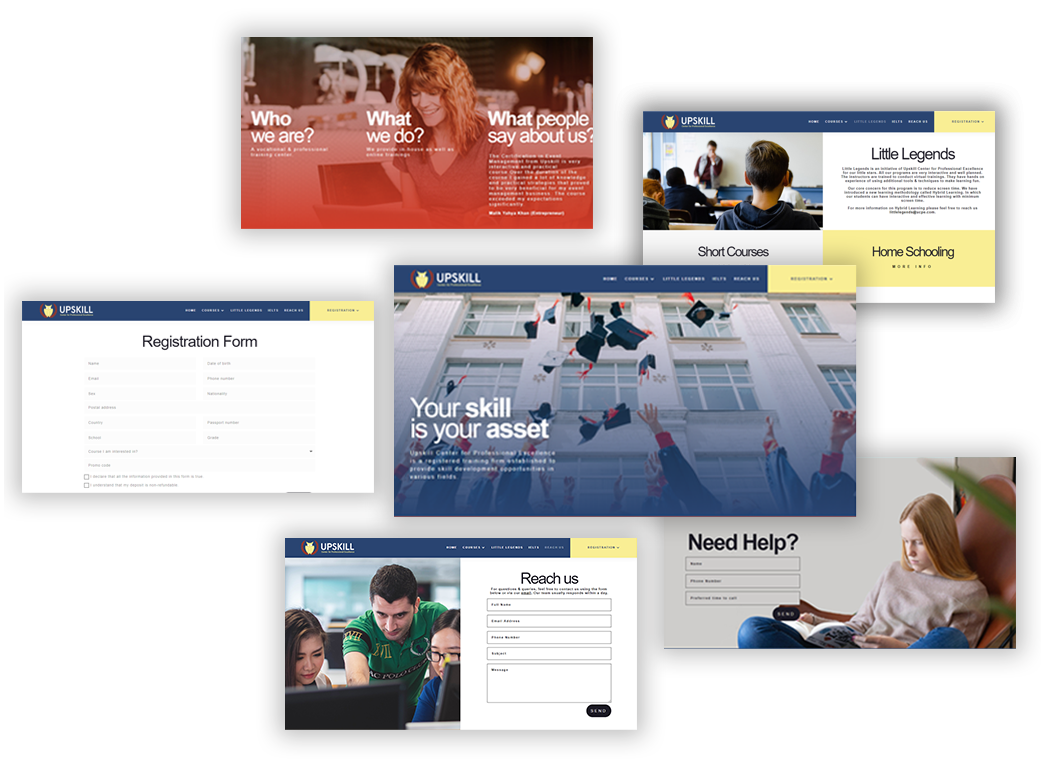 UCPE
Upskill Center for Professional Excellence is a registered training firm established to provide in-house as well as online skill development opportunities in various fields.
Erum Khan
A patron of the local and international fashion shows, with a well-established clientele across the globe.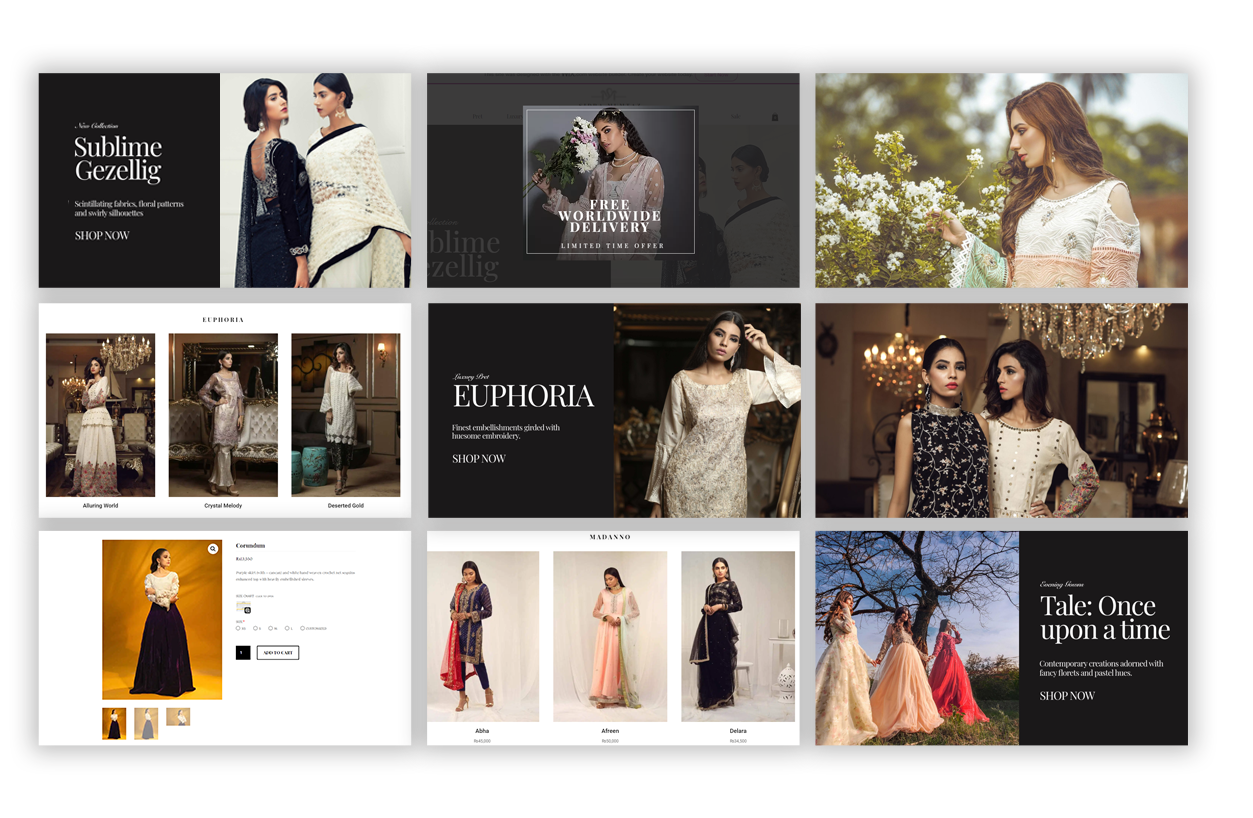 Sidra Mumtaz
With a strong focus set on the fusion of both eastern and western styles, Sidra Mumtaz emerged on the contemporary clothing scene in the fall of 2013.
Swissgoat
A Swiss brand providing a wide range of accessories including phone cases, power banks, head sets and much more.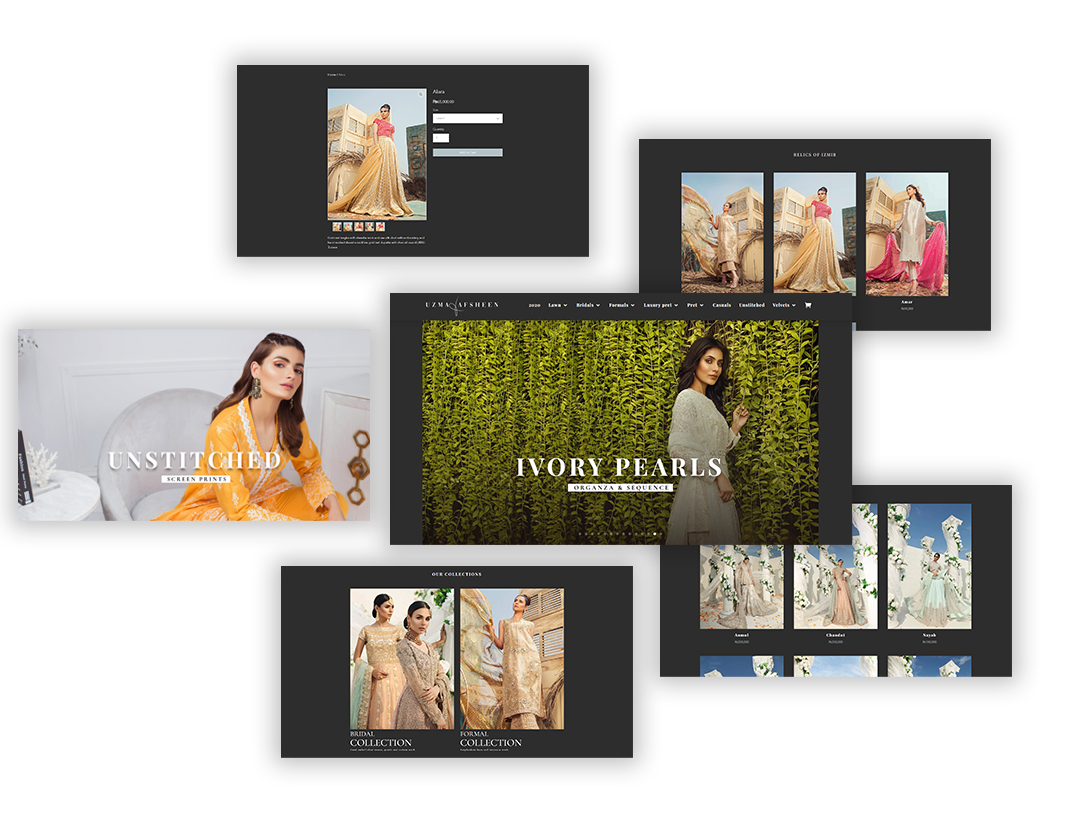 Uzma & Afsheen
Uzma & Afsheen established in 2010 comes with fluid designs, always evolving and are centred on what the women want.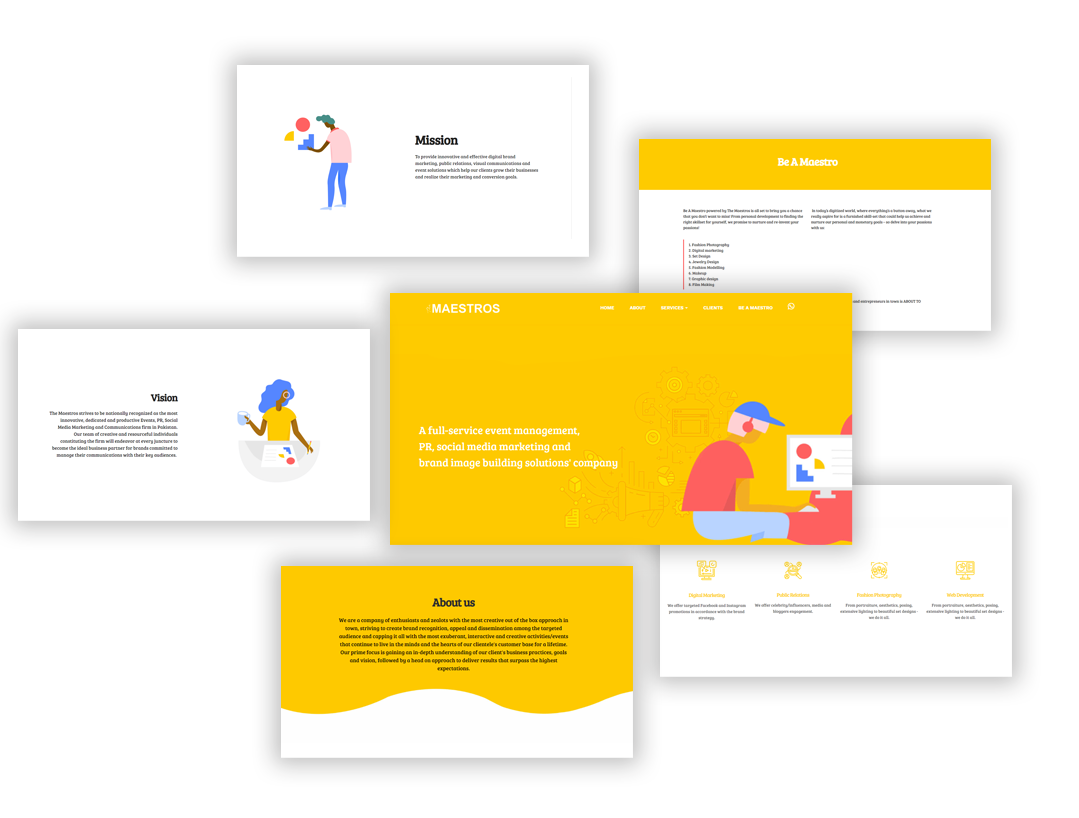 The Maestros
Digital agency offering event management, PR and social media marketing.
Maria Ali
Established in 2017, this brand has been touching the heights of success since the very start and is known for its dainty intricacies, finesse and refined quality.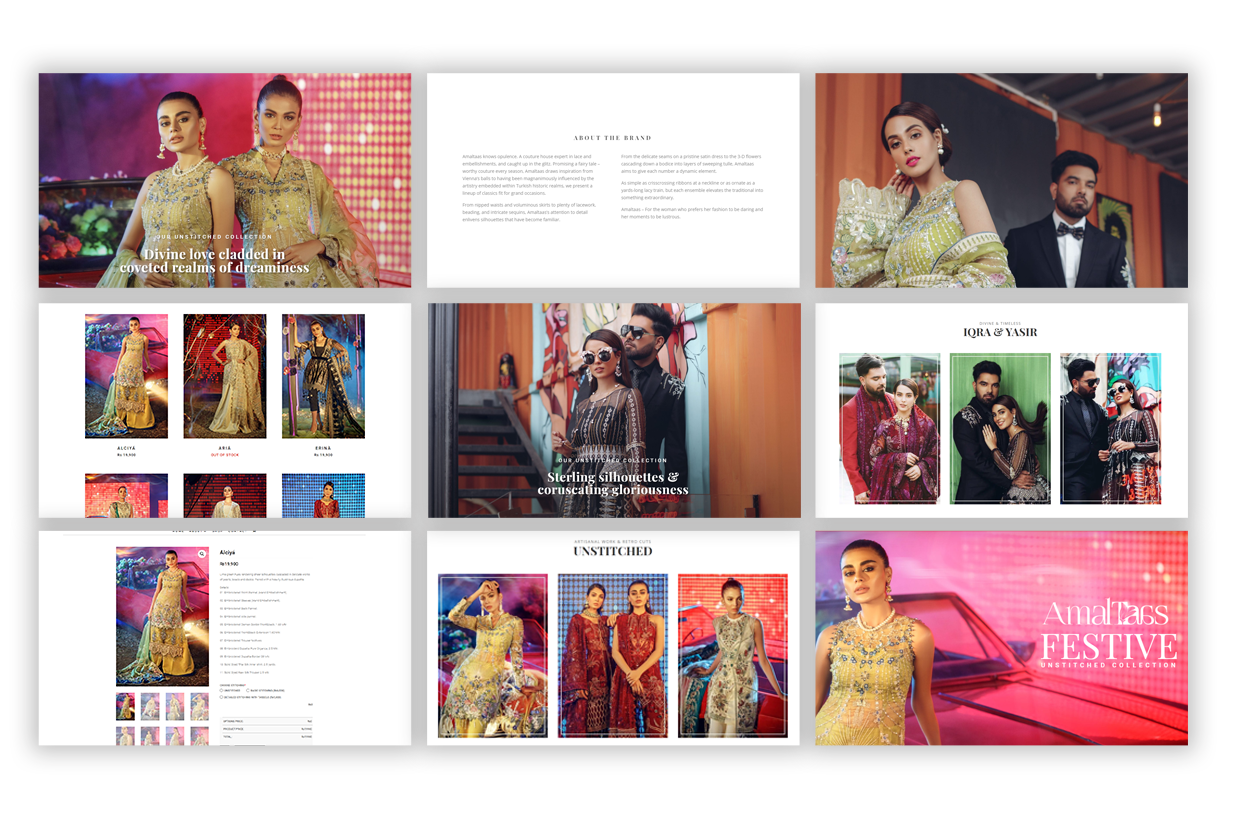 Amaltaas
A couture house expert in lace and embellishments influenced by the artistry embedded within Turkish historic realms.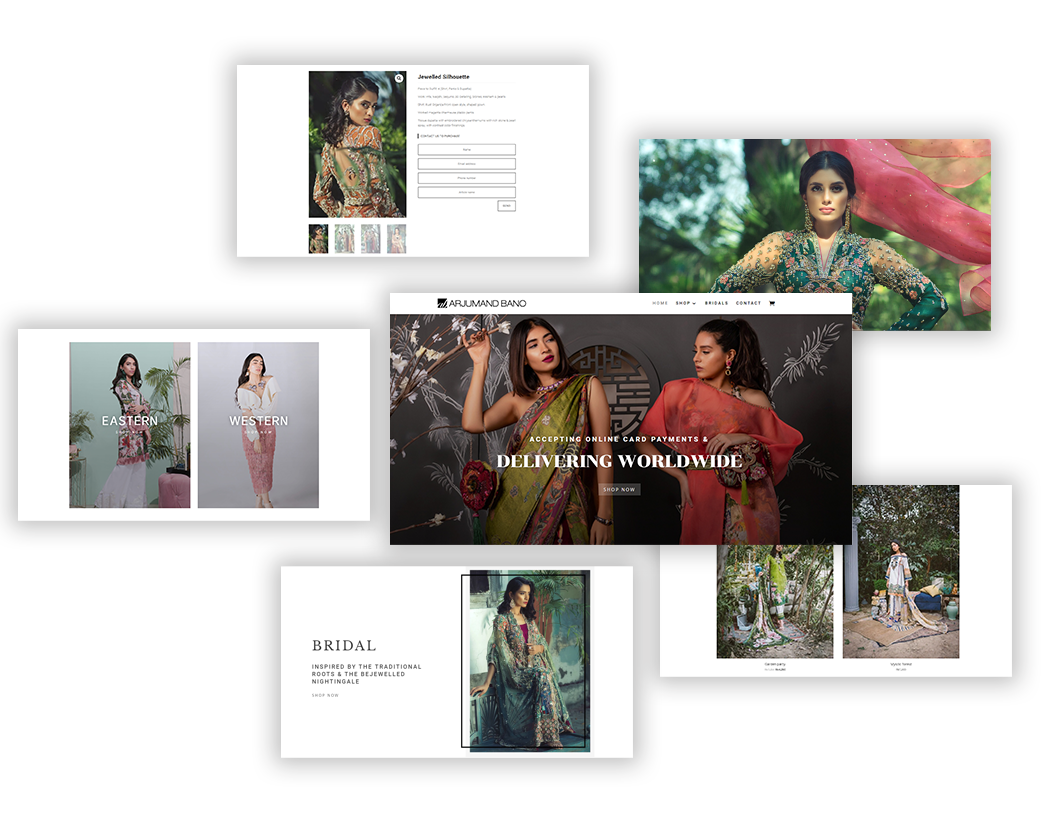 Arjumand Bano
A couture house widely known for its unique designs & styles that radiate elegence.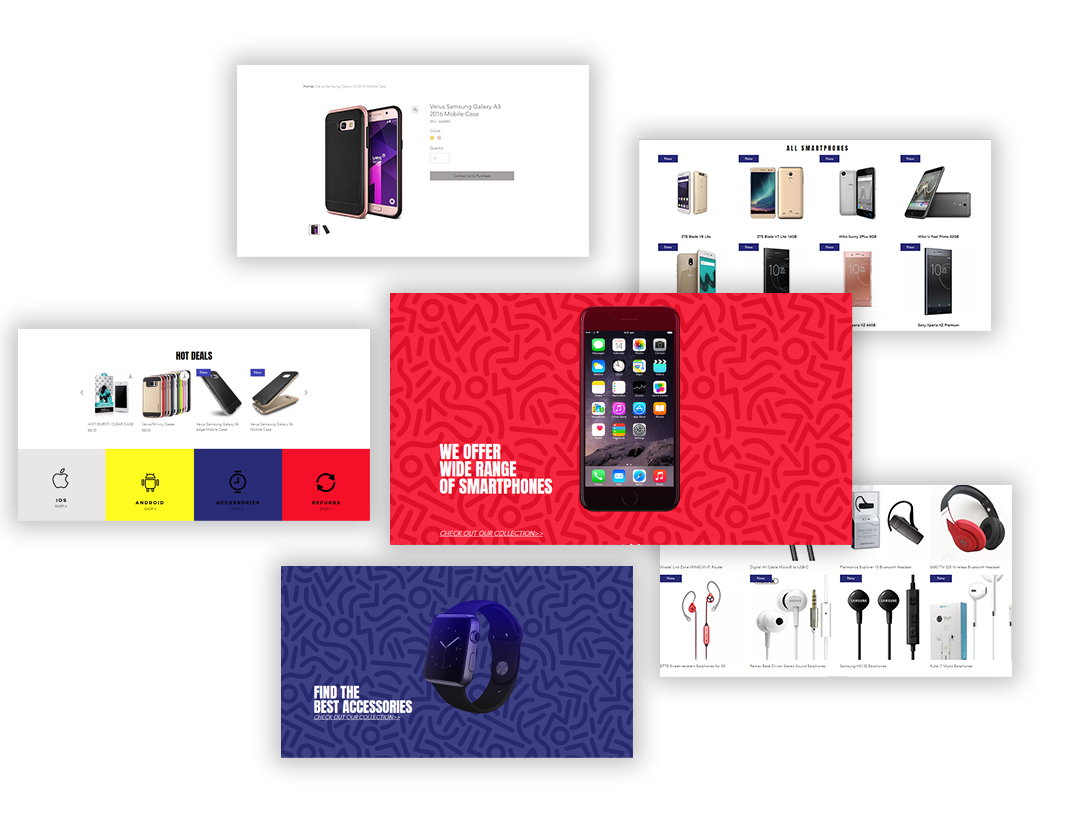 iDigital Fun
An electronics brand located in Ireland that offers a wide selection of new and refurbished cell phones, tablets & accessories.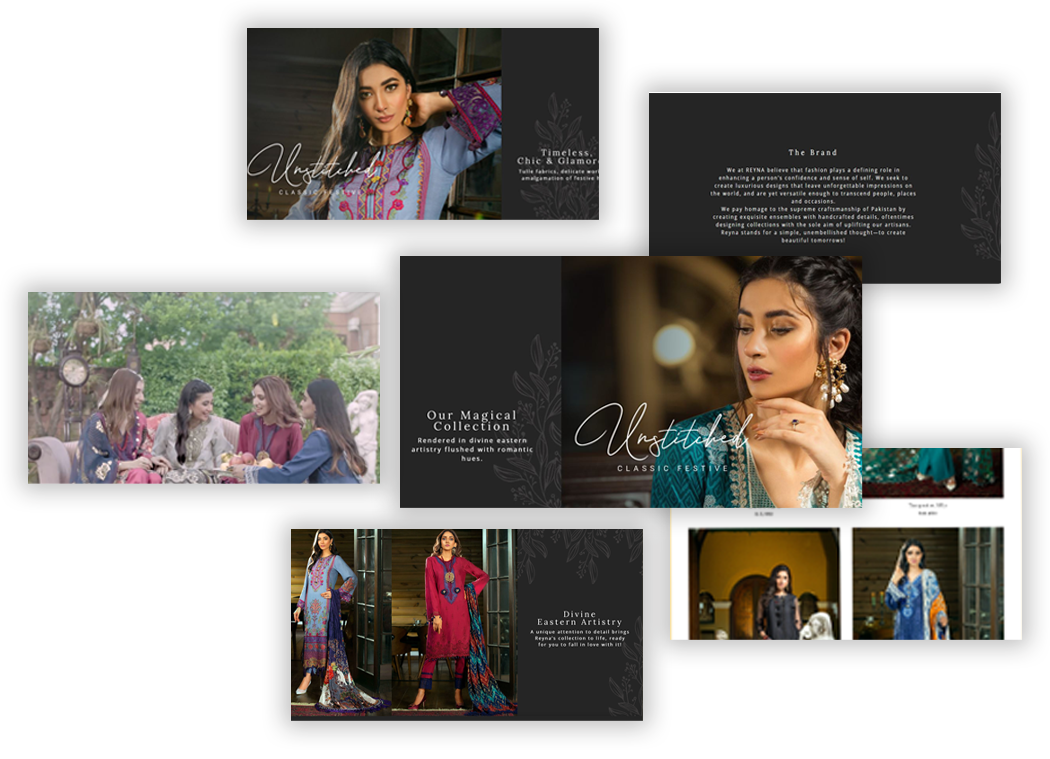 Reyna
A brand that creates luxurious designs that leave unforgettable impressions on the world, and are yet versatile enough to transcend people, places and occasions.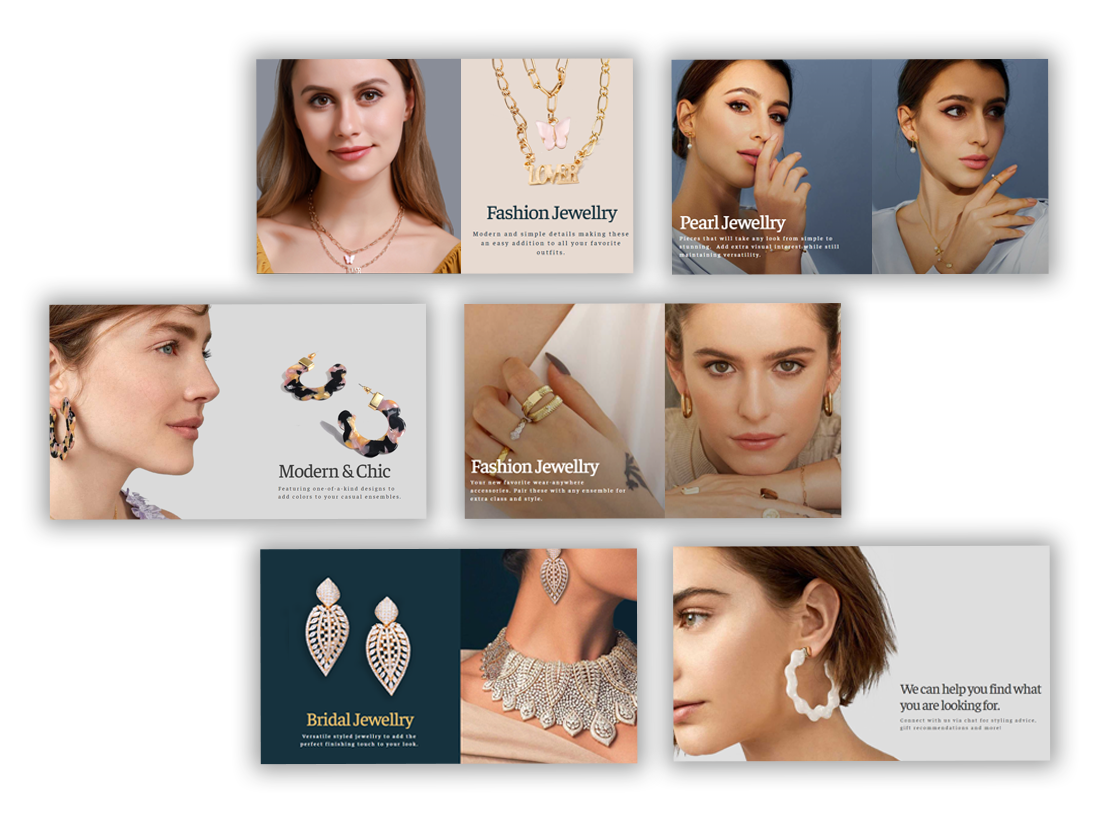 Ferozey
A jewellery brand that has evolved from selling one collection locally to shipping its wide range of jewelry worldwide.
Taqreeb
An event management company consisting of  internationally experienced and passionate young event designers and décor strategists.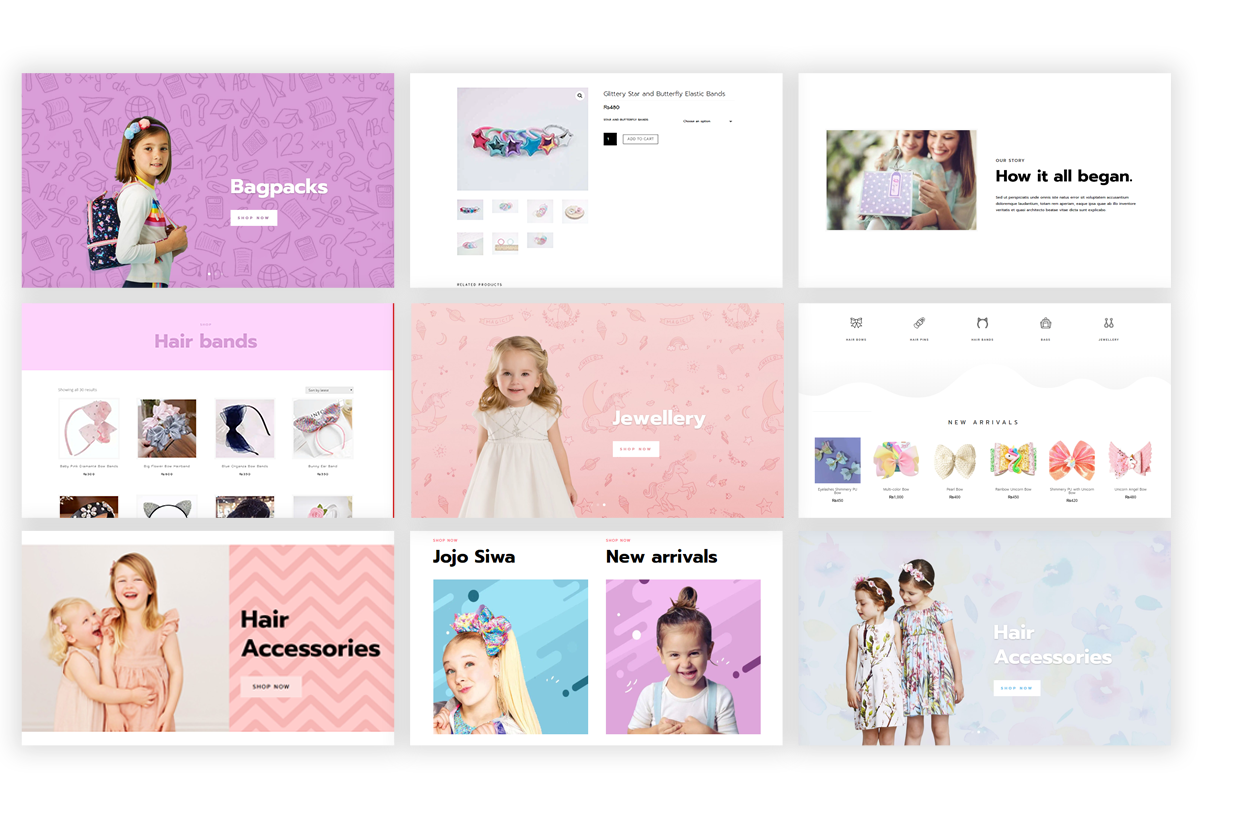 Spangle Accessories
A one stop shop housing hundreds of authentic and trendy kids' accessories.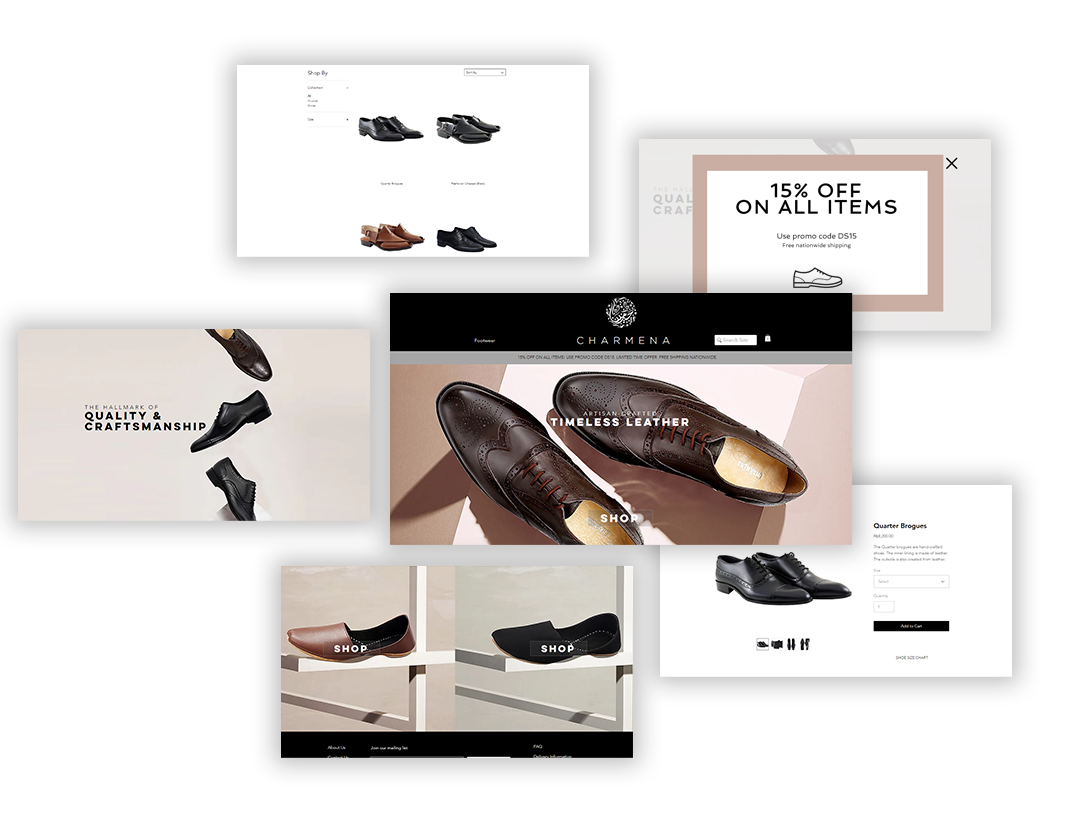 Charmena
Reviving the legacy of craftsmanship and redefining classic leather products.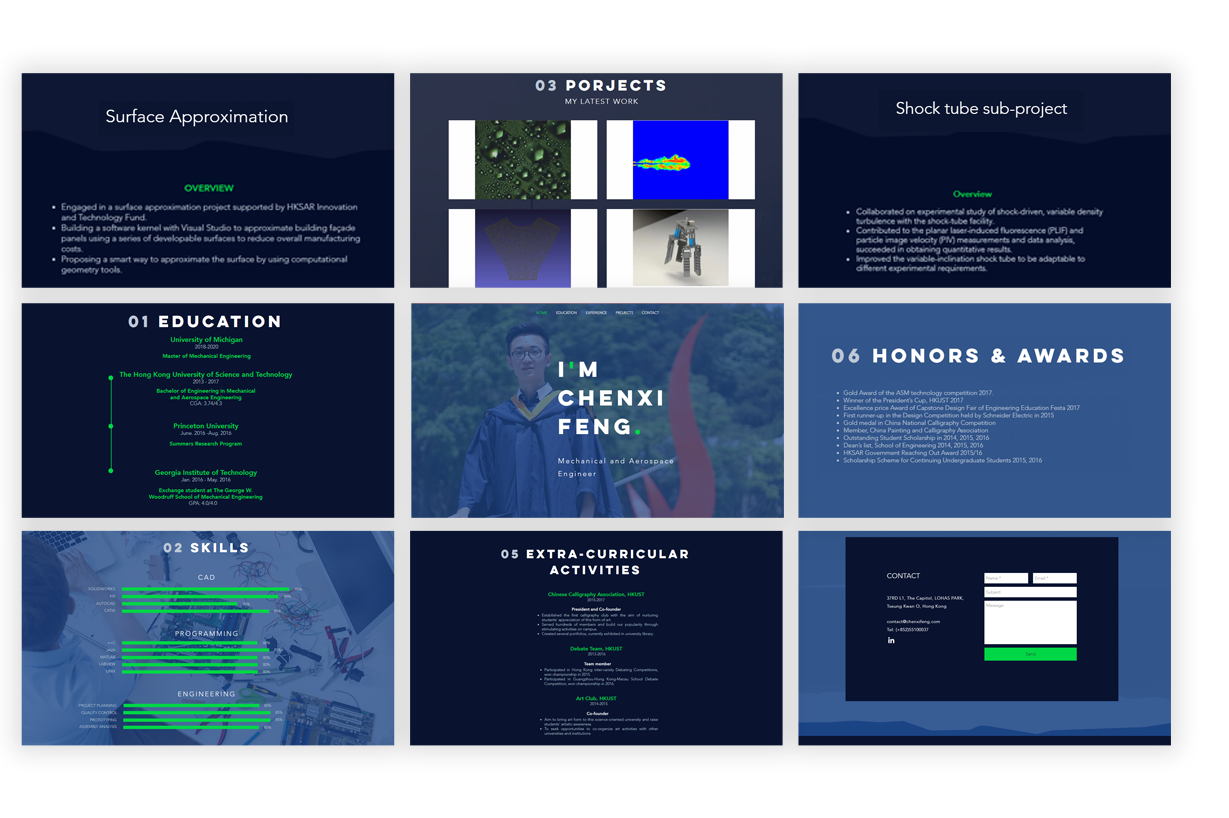 Chexi Feng
Mechanical and aerospace engineer's
website portfolio.
House of Reshma
It stands firm on designing women's wear, striking the balance between being fashionable and being practical.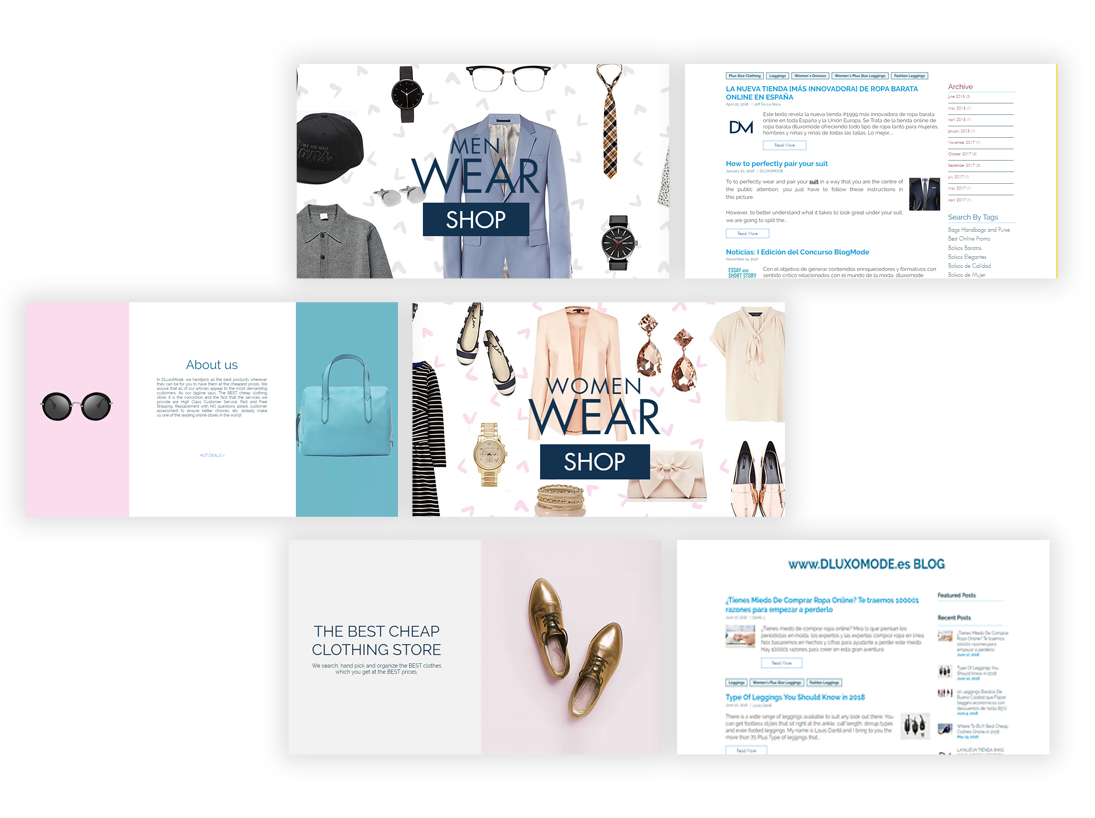 DluxoMode
A Spanish online clothing store offering vast variety of men and women clothing.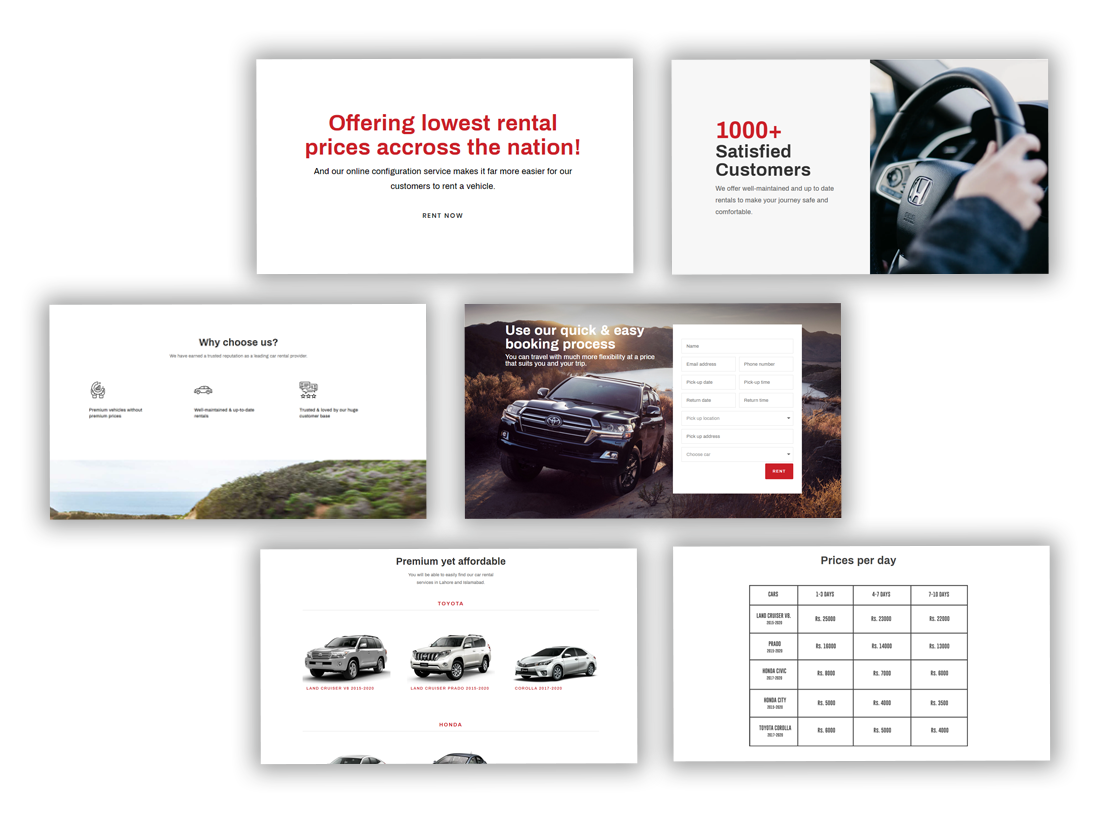 Telesis Rental
A car rental company's online booking website.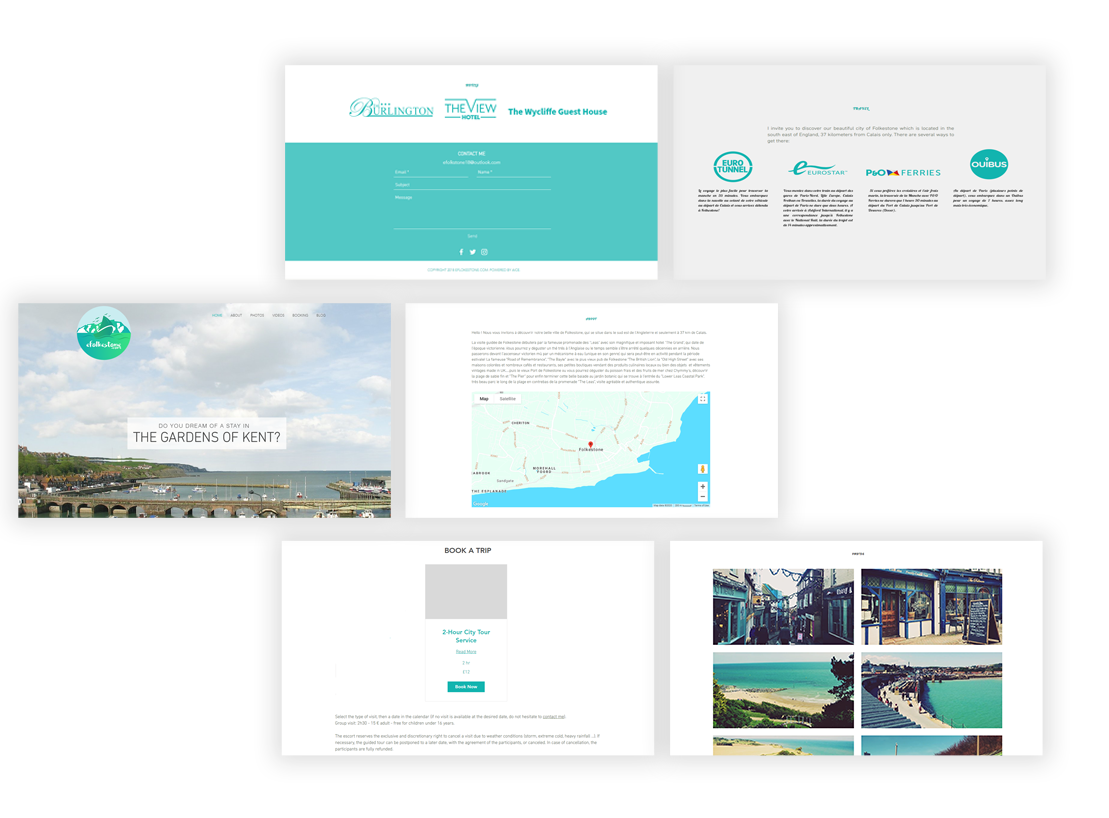 eFolkestone
Operating as a tour guide, encouraging global travellers to discover the beautiful city of Folkestone, UK.
PACIM
A non-profit organization offering various programs and events to impart deeper understanding of Polish American traditions, culture, and history.
Sweet Dream Accommodations
A group of hotels and apartments catering to guests and tenants in Poland.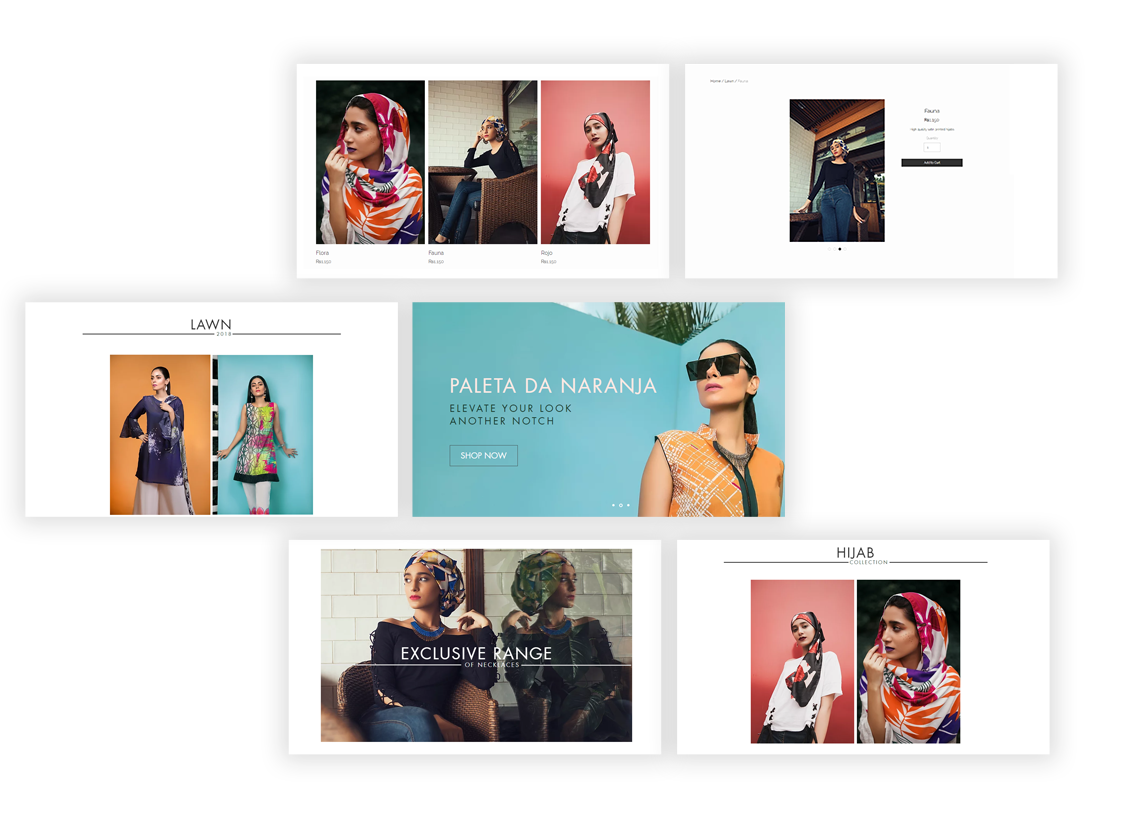 Ayesha Rao
A clothing brand by a young fashion enthusiast
offering pret and luxury pret.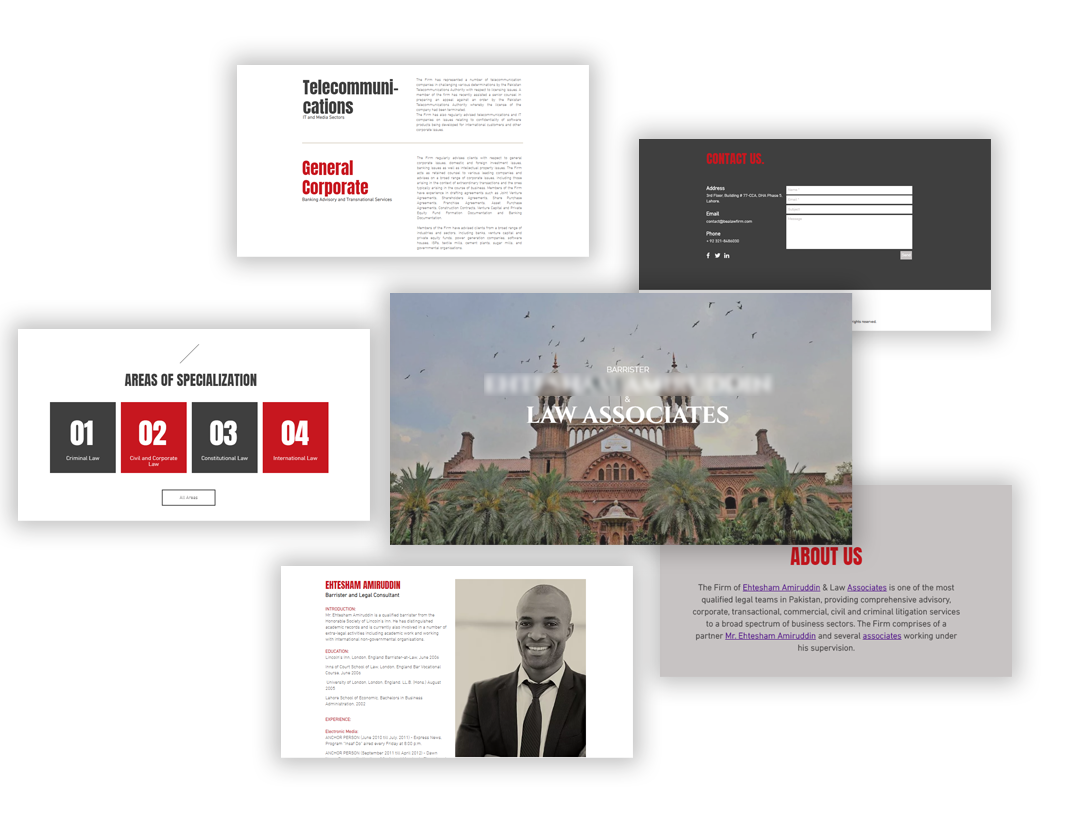 BEA Law Firm
One of the most qualified legal teams, providing comprehensive advisory services to a broad spectrum of business sectors.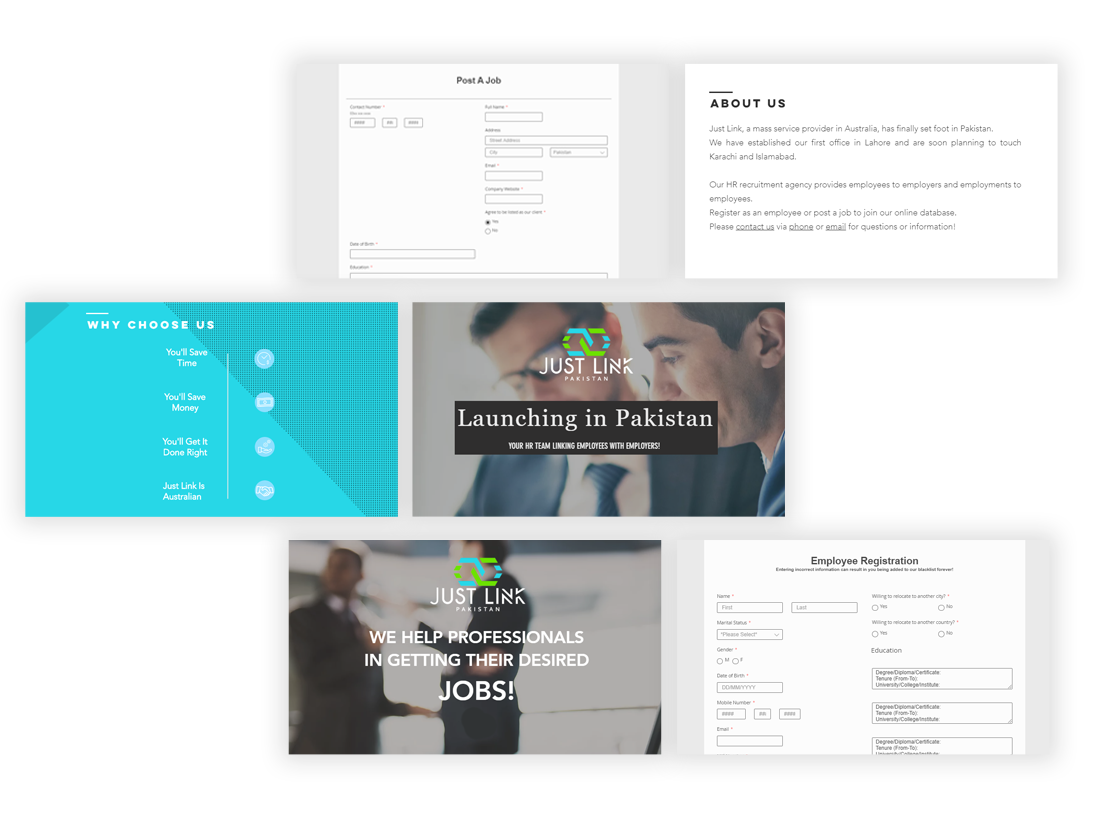 JustLink
A recruitment company offering
HR and recruitment services.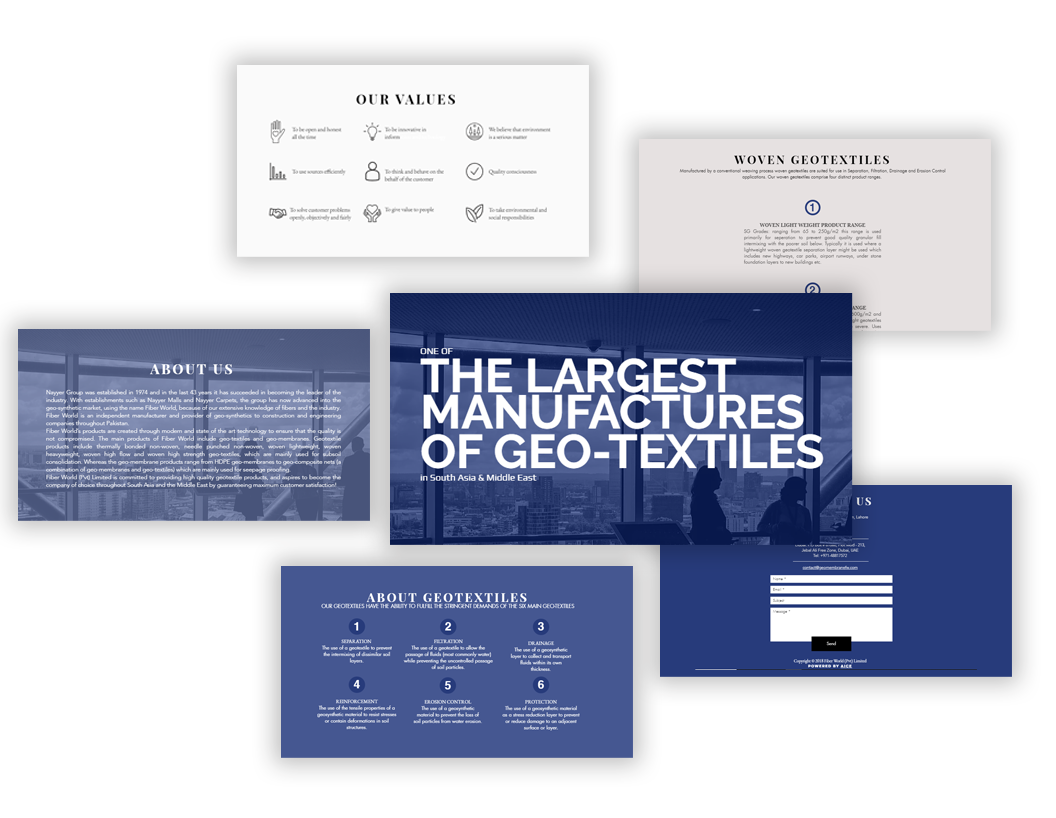 Fiber World
A project by Nayyer Group, Fiber World is an independent manufacturer and provider of geo-synthetics to construction and engineering companies throughout South Asia & Middle East.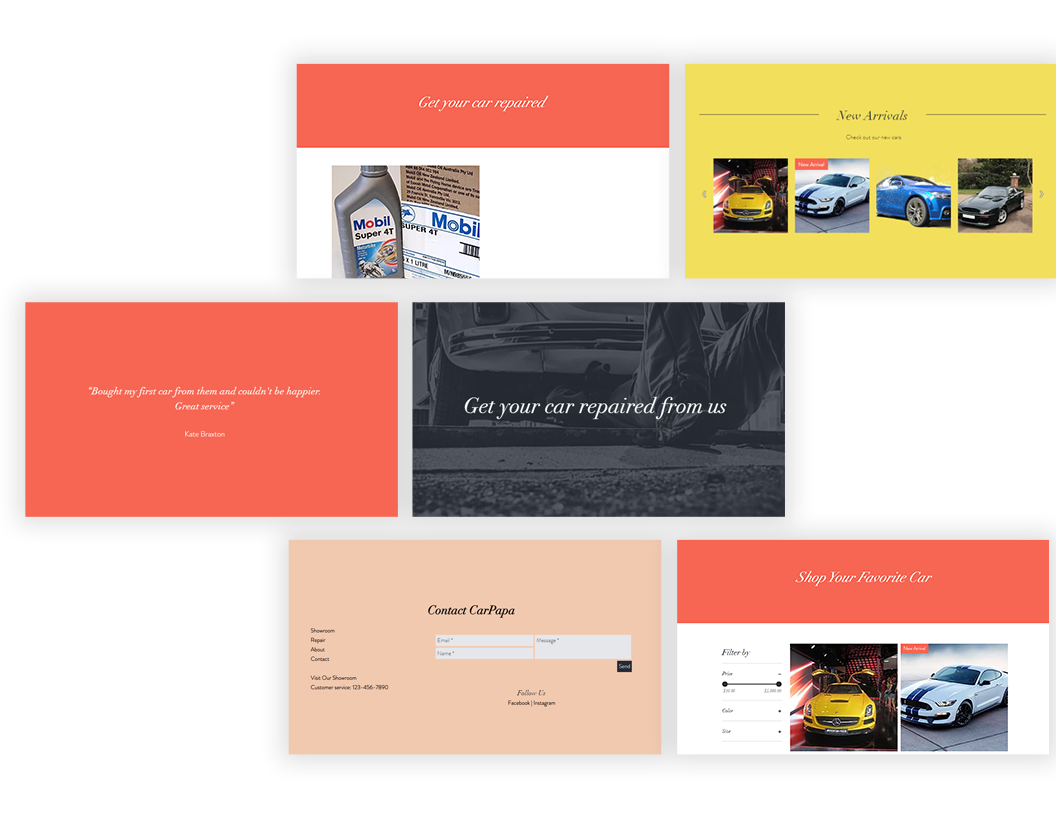 Car Papa
Car dealer company based in North Carolina, offering resale, maintenance and repairs of cars.
FitMark
A certified fitness traning center offering wide range of fitness regimes.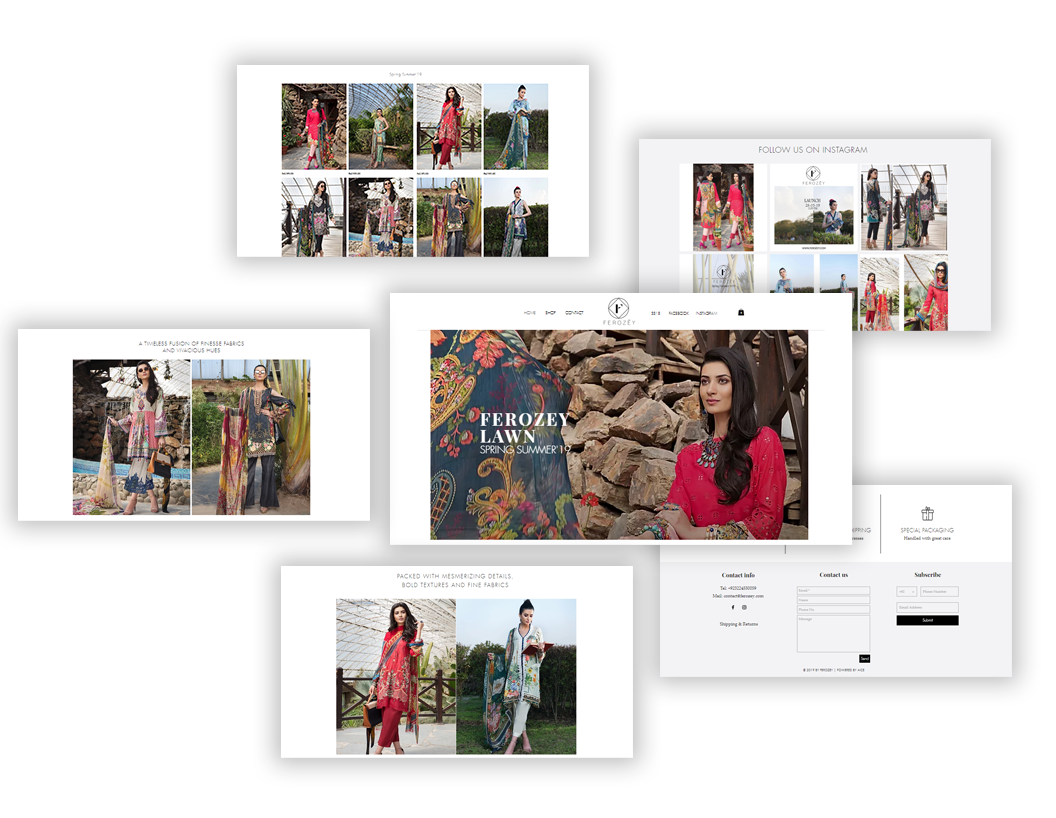 Ferozey
A textile brand established in 2019 offering fine fabrics and mesmerizing details.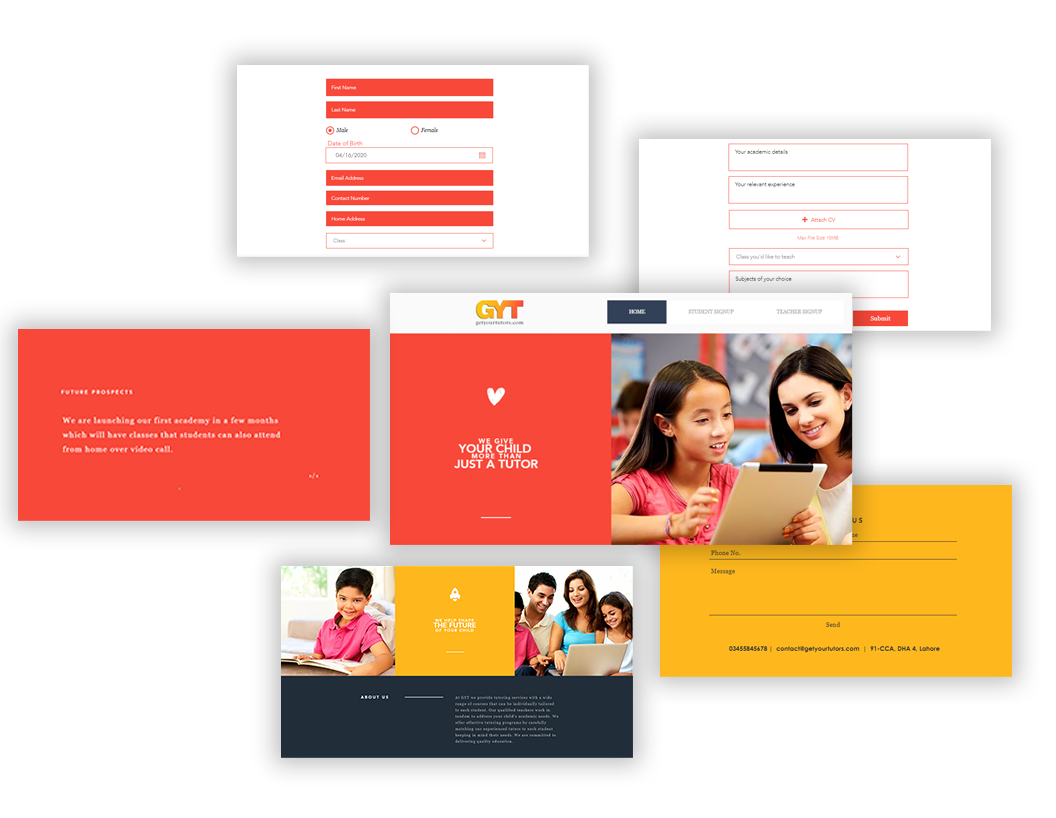 Get Your Tutor
GYT is committed to delivering quality education, offering tutoring services with a wide range of courses.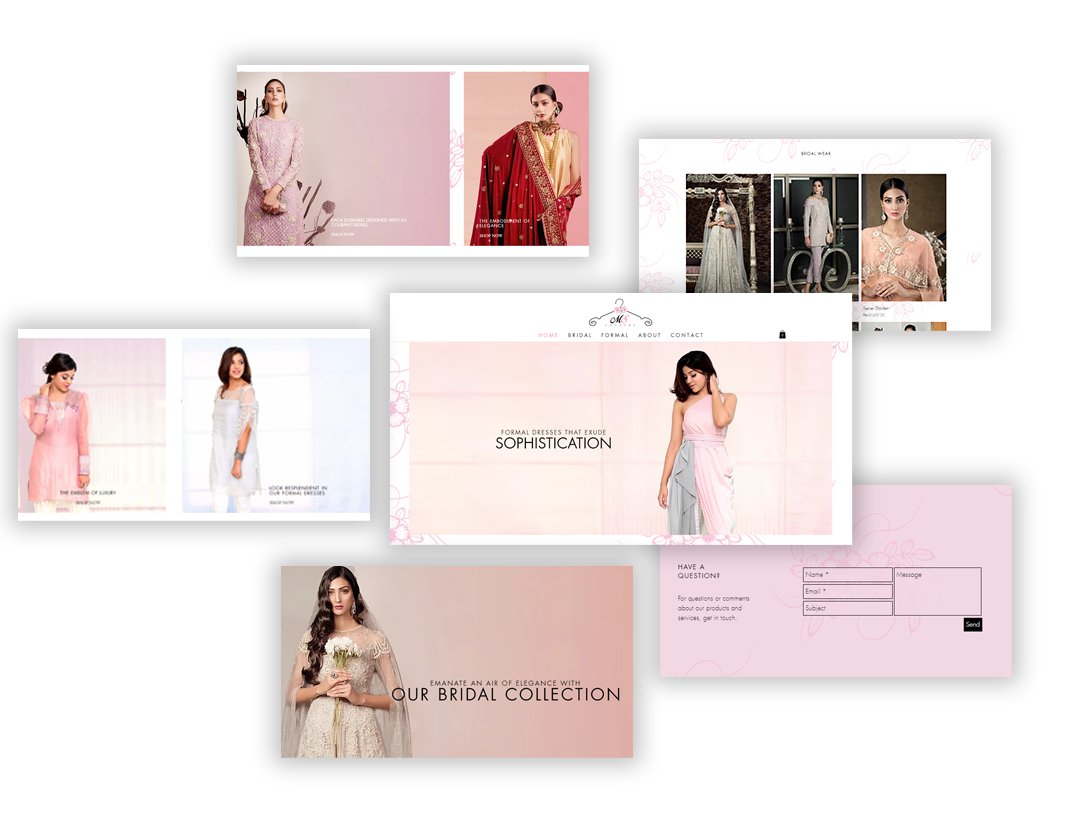 Misha Shahid
A brand owned by a mother daughter duo, built around the concept of exclusivity, premium quality and uniqueness.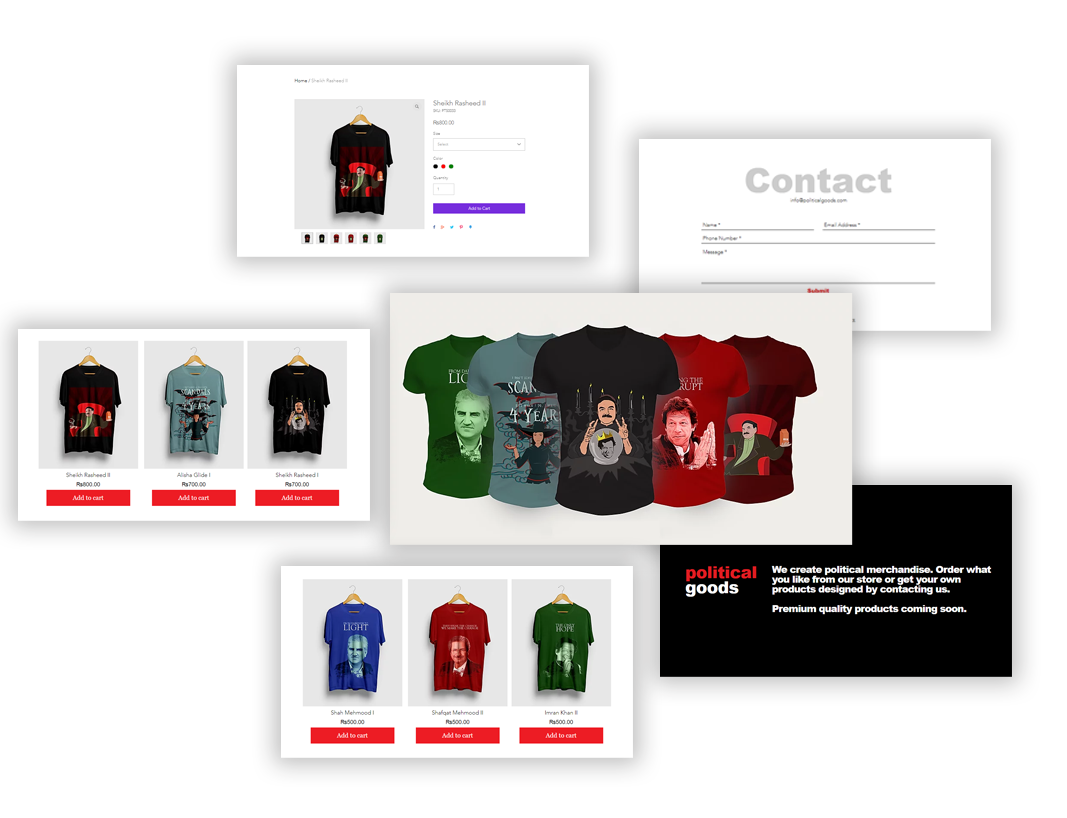 Political Goods
Creating premium quality political
merchandise since 2018.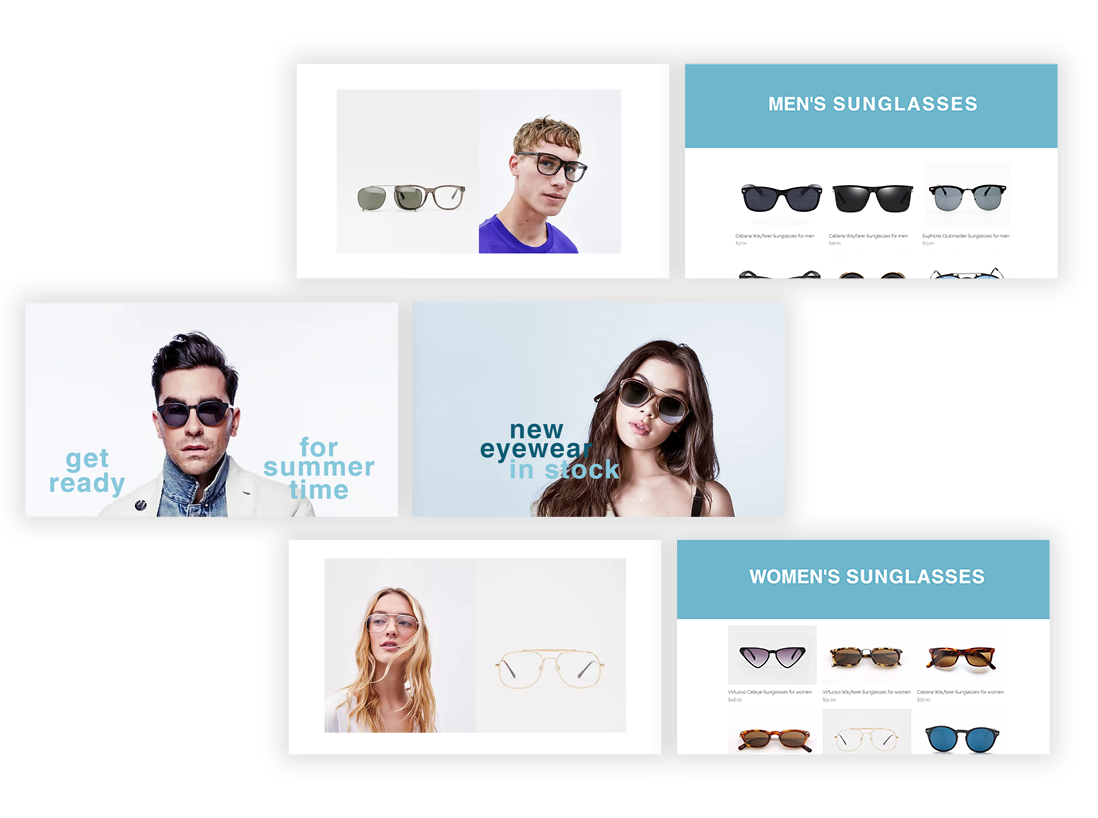 Sunglasses Bank
This brand offers wide range of eyewear catering to the needs of all genders.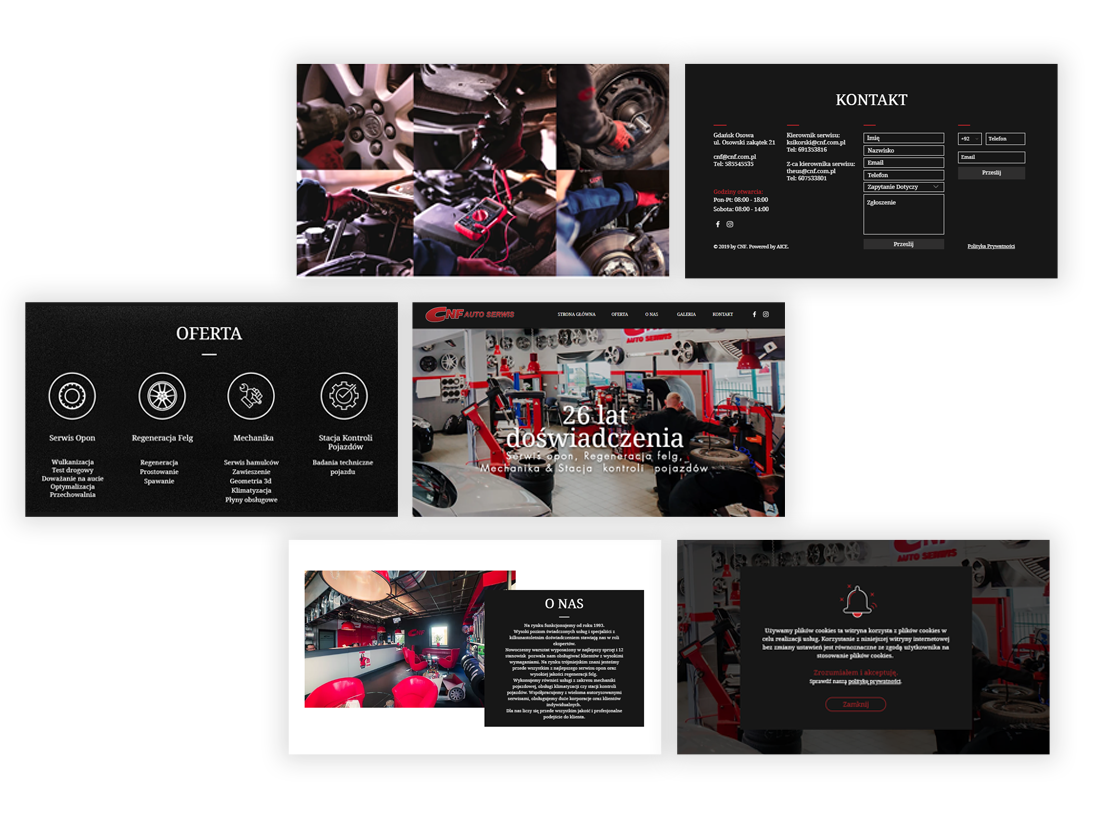 CNF Auto Serwis
A well equiped car workshop providing services in Poland for more than 26 years.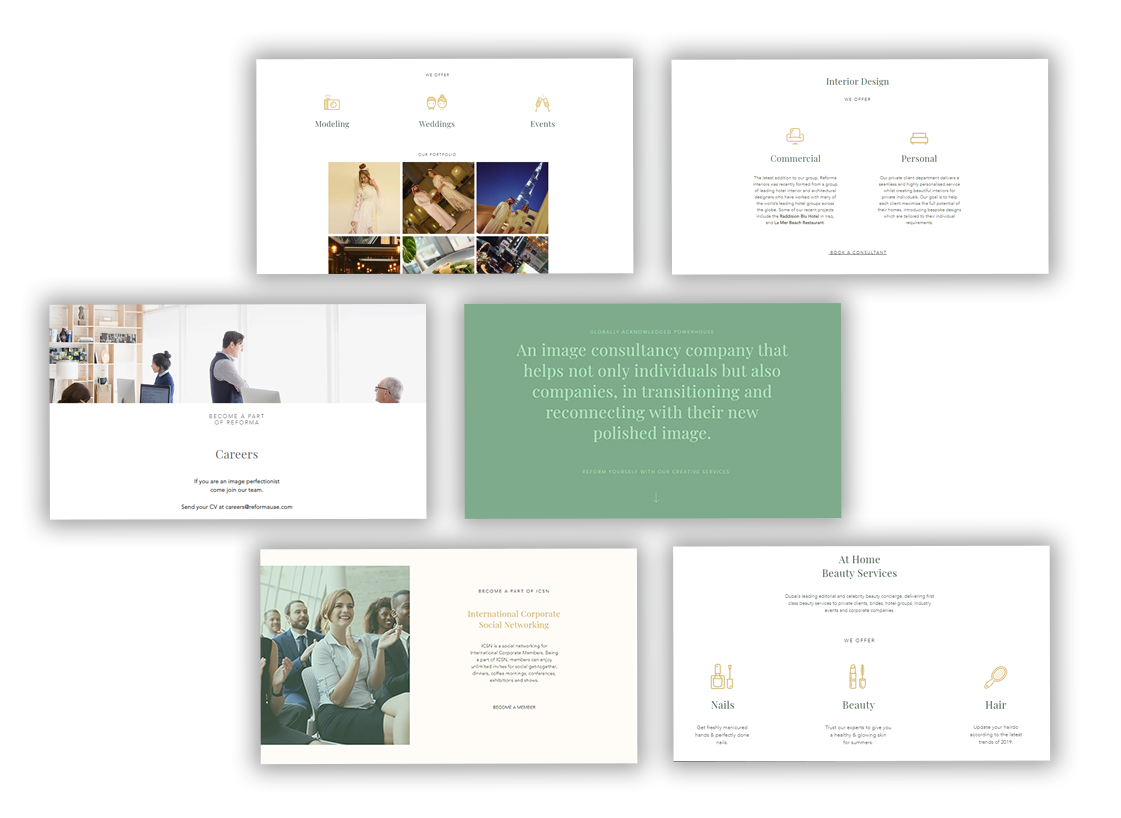 Reforma
A UAE based image consultancy company that helps not only individuals but also companies, in transitioning and reconnecting with their new polished image.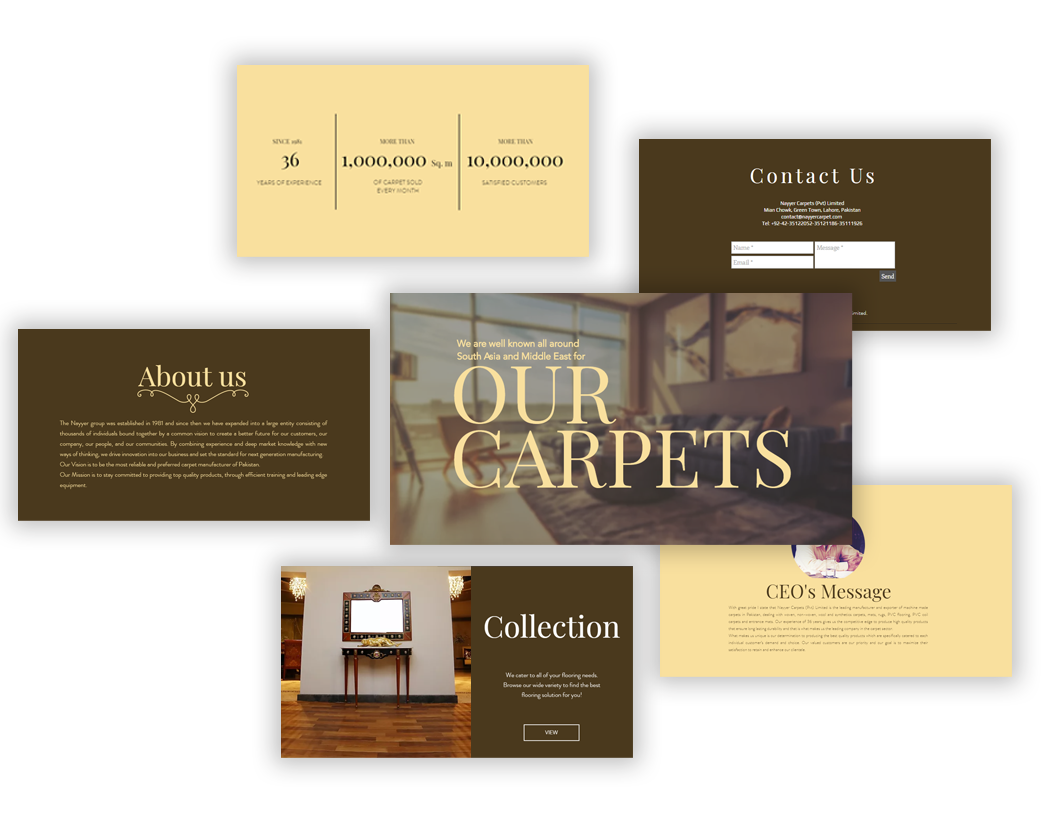 Nayyer Carpets
Established in 1981, well known all around
South Asia and Middle East, dealing with woven, non-woven, wool and synthetics flooring.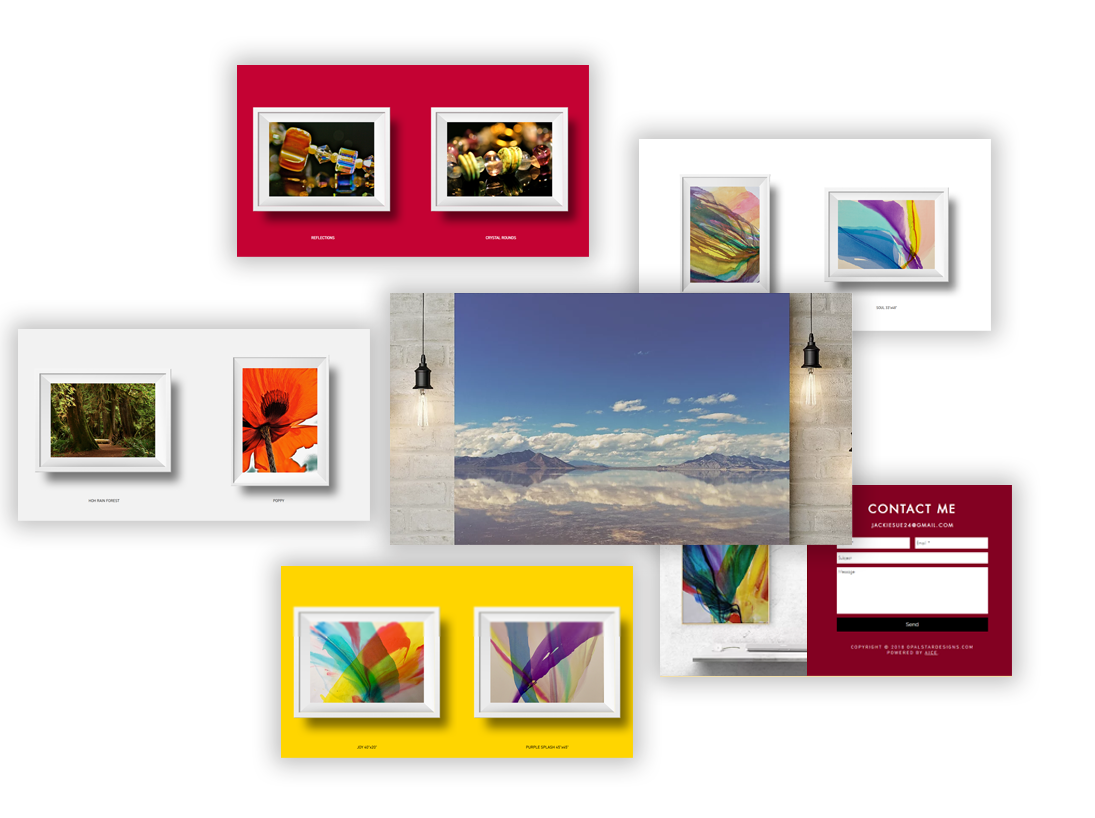 Opal Star Designs
Online art gallery displaying the paintings and photography by Opal Star Designs.